We are the DC-Area's Top Closet Company since 1979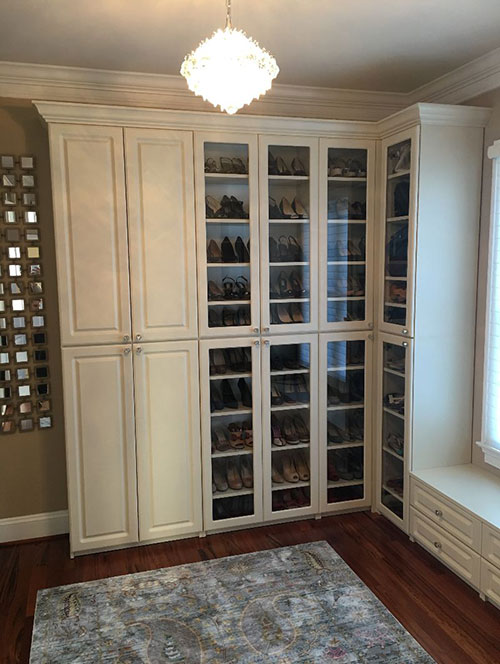 WHY CHOOSE US?
We have been designing and installing customized storage solutions for thousands of satisfied customers in the DC metropolitan area for more than 33 years.
No one has more experience in this industry than we do.
We are not a franchised company, and we own our own manufacturing facility in Rockville, MD, so we can keep prices low and offer a quicker turnaround time to our customers.
The closet, wardrobe, pantry, or home office we design for you will be based directly on your storage needs and desires.
We work with the finest materials in the industry, including European all-steel hardware that will last a lifetime.
We offer a wide variety of styles and finishes to enhance any decor.
You can count on our experienced, professional installers to complete your job on the same day with the least possible disruption to your home, and clean up after themselves when finished.
A majority of our business comes from previous and referral customers.
Our goal is 100% customer satisfaction, and we strive for that every day.
Organized Life = Happy Life! Call 301-468-1090 today!