Do you know that we are the Area's top closet company since 1979?
We love designing laundry rooms. Let us help you keep your laundry room free of clutter.
Browse through some of our favorite designs below.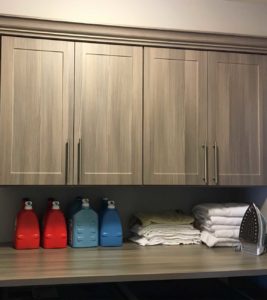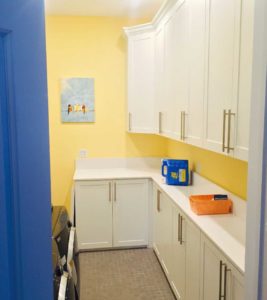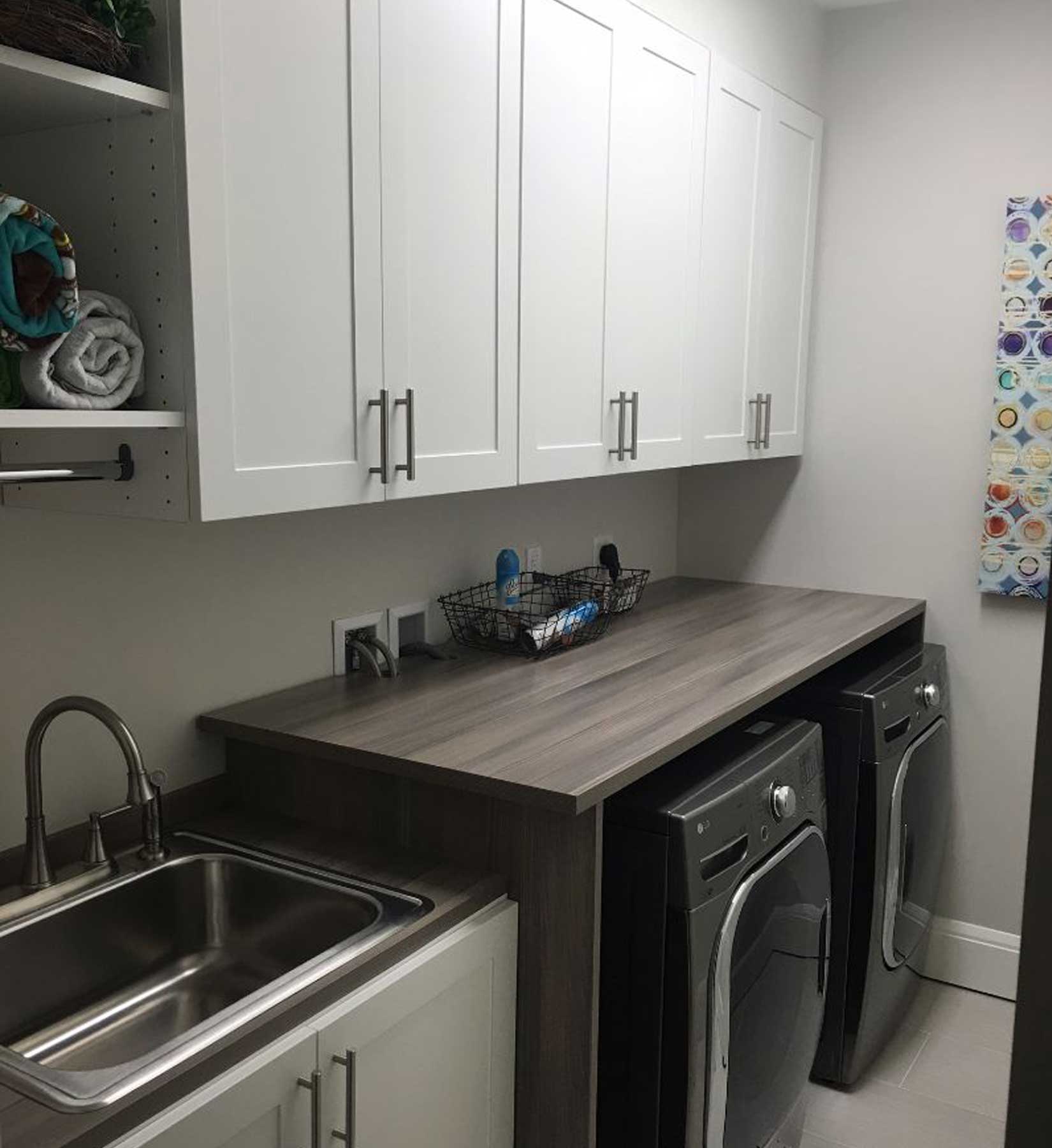 Browse Through Our Laundry Rooms
Closet Stretchers offers a wide range of custom storage solutions for your laundry room. Our talented designers will assist you in choosing from our numerous laundry room accessories, such as vertical cabinets for storing cleaning supplies safely behind closed doors, baskets, storage chests and adjustable shelving with a section to hang drying garments. Our closed laundry pull-outs keep dirty clothes out of sight. When not in use, our optional ironing board folds neatly and easily out of the way.
You can combine accessories for maximum organization and efficiency. We have many colors and finishes available to choose from. Manufacturing our products in our own local facility allows us to keep prices low and reduce customer waiting time. Your design consultant will work with you to target your design expectations and budgetary requirements.
Glass and mirror cabinet doors
Adjustable hanging sections
Stainless-steel telescoping valets
Velvet-lined jewelry drawers
Telescoping and Flat wall-mounted tie, scarf, and belt racks
Organized Life = Happy Life! Call 301-468-1090 today!